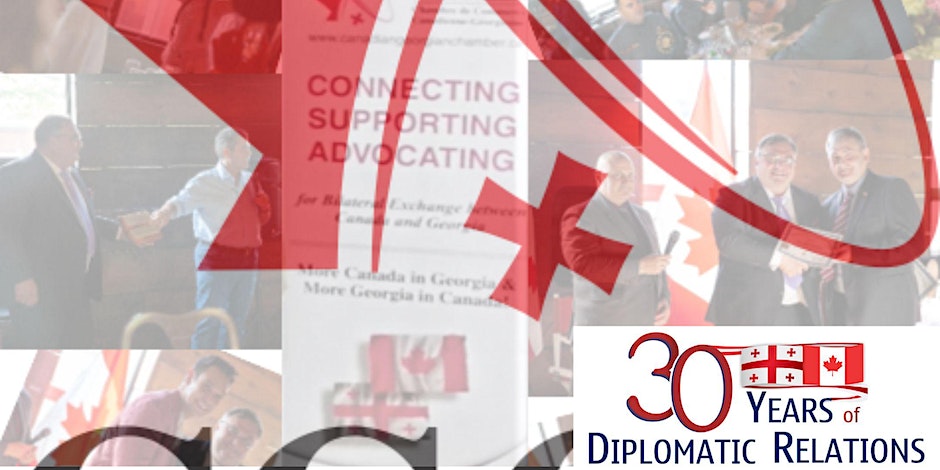 Join us on June 8th, 2023, for "Empowering Connections: Canada-Georgia Trade & Investment Roundtable 2023," organized by the Canadian-Georgian Chamber of Commerce (CGCC). This unique hybrid (online and in-person at the historic Chateau Laurier, Ottawa) gathering will delve into the untapped potential within the Canadian-Georgian commercial exchange, creating an invaluable networking space for influential leaders from the private, public and not-for-profit sectors. Together, we will dialogue about and chart the course of a future of stronger bilateral commercial relations.
Canada's long-standing diplomatic relationship with Georgia has always held the promise of a rich tapestry of trade and investment opportunities. This event seeks to make that promise a reality by highlighting Georgia's economic and cultural prospects, fostering dialogue and enabling engagement between key Canadian and Georgian stakeholders.
Deepening our ties with Georgia promises significant benefits for Canada. With Georgia's strategic location and evolving economy, Canadian businesses gain access to new markets and innovative solutions for international logistics and sourcing issues. This diversification of international trade not only strengthens our economic stability but also opens the door to fresh, dynamic avenues for growth.
The event also embodies Canada's commitment to more inclusive and fair international trade. By fostering this bilateral exchange, we're directly contributing to Georgia's economic development and security, particularly critical in light of Russian pressures. We are not just promoting international cooperation but are actively participating in the cultivation of a globally resilient economy.
Join us at the historic Chateau Laurier in Ottawa, or via online teleconference, for this momentous event. Your participation could shape the future of Canadian-Georgian exchange, paving the way for a new era of international trade and investments marked by mutual growth, diversity, and shared success.