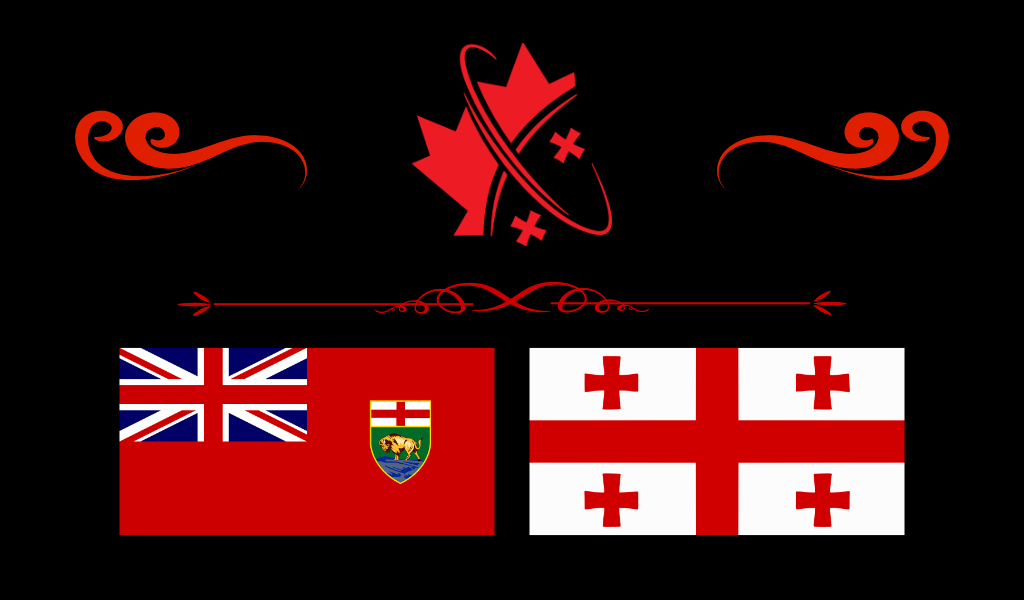 Winnipeg, MB – The Canadian-Georgian Chamber of Commerce (CGCC) is pleased to announce the upcoming visit of His Excellency Mr. Kaha Imnadze, the newly appointed Ambassador of the country of Georgia to Canada, to Manitoba. The visit is set to take place on March 16-17, 2023.
As one of Georgia's most experienced and highly regarded career public servants and diplomats, Ambassador Imnadze brings a wealth of knowledge and expertise to the position. His visit to Manitoba will provide an opportunity to introduce himself and the potential of Georgia for economic, commercial, and cultural exchange with the Canadian Province of Manitoba.
Ambassador Imnadze will be leading a delegation from the embassy that includes Minister-Counselor Mr. George Meskheli. The delegation is scheduled to meet with high-level officials from the Provincial Government, as well as representatives from the private and academic sectors. Additionally, Ambassador Imnadze will be visiting Providence's Buller School of Business to engage with students, faculty, and community members in an informal Lunch and Learn format to share his insights on Georgia and global politics. The primary goal of this visit is to explore opportunities for partnership and collaboration, with a particular emphasis on deepening mutual understanding and appreciation of each other's cultures and ways of life.
President of the Manitoba-based Canadian-Georgian Chamber of Commerce Dr. David Iremadze, expressed his enthusiasm for the visit, saying, "We are thrilled to contribute to taking Canadian-Georgian cooperation to the next level through bilateral trade promotion and cultural exchanges. Promoting various exchanges would create opportunities for people-to-people contacts and enhance the quality of life for the people of both Manitoba and Georgia."
Georgia is a small country in the Caucasus region that holds historical significance as one of the oldest Christian nations in the world. Its strategic location at the crossroads of Europe and Asia makes it a critical transit hub for energy resources and container trade routes linking the East and West. In light of the ongoing Russo-Ukrainian conflict, Georgia's stability and security are of paramount importance as it serves as an alternative East-West passage to sanctioned Russia and plays a critical role in international transport networks. Furthermore, Georgia is renowned as the birthplace of wine and has a rich winemaking heritage dating back over 8,000 years. Recently, Canada and Georgia celebrated their 30th anniversary of diplomatic relations, highlighting the potential for deeper economic, commercial, and cultural cooperation between the two nations. The visit of the Georgian Ambassador to Manitoba presents a unique opportunity to explore these opportunities for partnership and collaboration.
The Canadian-Georgian Chamber of Commerce Inc. (CGCC) is a volunteer-run, non-profit organization connecting, supporting and advocating for two-way Canadian-Georgian exchange in business and beyond. As an independent voice, CGCC represents Canadian and Georgian organizations' interests and aims to be the authority on entrepreneurship, trade, and investment between the two countries. CGCC facilitates information and knowledge exchange, introductions, seminars, networking events, and trade mission trips to strengthen bilateral relations. By providing a central point of contact, CGCC aims to be a gateway to business, cultural, and social development between Canada and Georgia.